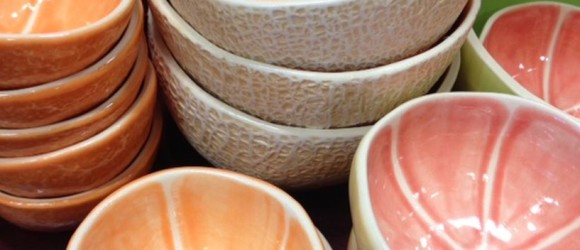 We can't stop smiling every time we walk past our new Vegetabowls display. They inspire daydreams of picnics, fruit salad and summer afternoons.
Melanie and Justin McKenney make Vegetabowls in Tonawanda, NY. Each ceramic bowl is slip-cast from molds of actual fruits and vegetables, and is hand-painted with non-toxic, food-safe glazes.
What will you eat in your Vegetabowl?