Exciting New Summer Products at Nest!
Just in time to beat the heat, Nest is premiering some exciting, fun new products just perfect for Summer gift giving.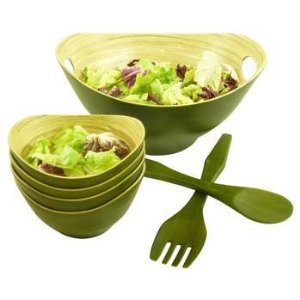 Love a summer salad? Our new bamboo collection from Circa Asia is the perfect thing!
Sourced responsibly from sustainable bamboo growth in The Ninh Binh Provence of Vietnam, workers are paid a fair wage to complete the thirty day process that turns earths fastest growing plant in the beautiful products we sell here at Nest
A great addition to any household, these pieces are a great price and a fabulous look that just screams "put food in me!"
.
.
.
Ready to send the kids back to school? Our new stainless steel bento boxes and tiffin boxes from Eco-Lunchbox are the PERFECT thing!
Made from non-leaching steel, right here in the USA, these lunch boxes, bentos and tiffins are a great way to transport food hot or cold, dry or wet, all day or just for a few moments. Great for back to school or to take to work with you.
And Eco-lunchbox is a VERY green company. Visit their site for a plethora of helpful and interesting information covering all the benefits of their process and about switching to reusable food storage.
Visit http://ecolunchboxes.com/learn-more/ for more information.
.
.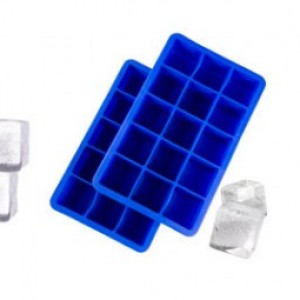 Dreading the Summer heat? You can keep yourself AND your drink cool this year with Perfect Cube trays from Tovolo! Made from a BPA-free silicon, these trays promise the perfect cube every time. Great for drinks and for pets who love a frozen treat!
One of our most innovative companies, Tovolo always has something new, interesting and IMPOSSIBLE to live without.
*Don't forget to check out their adorable novelty tea infusers next time you're here as well!
.
.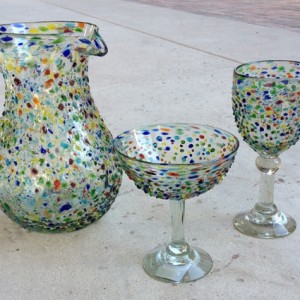 Crave a summer cocktail? Returning favorite Rose Ann Hall Designs is back just in time to keep your sangria, margaritas and mojitos ready to pour and looking like a million bucks!
Handmade in Mexico, these pieces are well-made and priced to move. These pitchers, margarita glasses, stemmed and stemless wine glasses will be the HIT of any summer party and they make a great gift for any occasion.
Famous for showing their Fair Trade pieces all over the world, including their successful run at the MOMA gift shop, this new Confetti Collection is right on track to become another new smashing success for them….and for us!