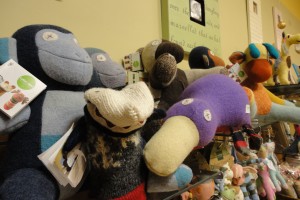 Up-cycled Puppets and Plush Toys from Cate and Levi
Made in Canada from up-cycled wool sweaters, these hilariously adorable animal puppets and plush buddies are a great gift for any child on your list…even the adult variety! Sharks and giraffes, monkey and dogs, even a duck-billed platypus; we have an entire manger's worth of lovable creatures to welcome into your family this winter.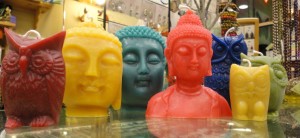 Beeswax Owls from Greentree Candles and Buddha Candles from Big Dipper Wax Works
An adorable, fun, funky and yet somehow refined addition to any home, these clean burning poured beeswax candles make an excellent gift for those seeking knowledge, spiritual enlightenment, or just a little mood lighting.  Available in many great colors and sizes ranging from "stocking stuffer" to "eighth day of Hanukkah," a tried and true tradition of holiday gift giving, candles make a wonderful gift this time of year.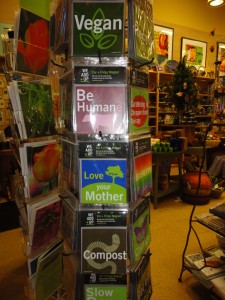 Inspirational Magnets from We Add Up
Perfect to put on the car, the fridge or in a stocking, these colorful magnets from We Add Up are the perfect way to remind others of all the little things we can do to make a huge difference, like Composting, Driving Safely, or treating others with Equality.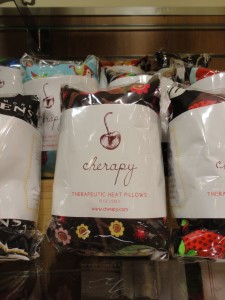 Cherapy Neck Wraps
Featured in the Baltimore Sun's 2013 Holiday Gift Guide, our Cherapy neck wraps are a fantastic and organic way to give hot or cold relief to your achy neck, back, shoulders and limbs this winter. Made locally in Howard County, Maryland, Cherapy neck wraps come in a huge assortment of fun and beautiful fabrics.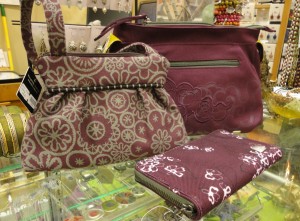 Purses, Wallets, Tablet and Laptop Cases by Maruca and Haiku
One of our favorite things right now is our selection of Maruca and Haiku bags. A great gift for travelers, fashionistas, or anyone who loves a great find, these bags never fail to impress even the most seasoned shoppers and are made from recycled and responsibly sourced materials that keep their environmental footprint low without having to sacrifice style.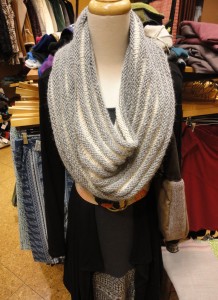 Hand-Woven Winter Accessories from Andes' Gifts and EmiLime
Perfect for this time of year, our fair-trade Peruvian scarves, hats, gloves, wraps, snoods and other fun cold-weather accessories come in such a large variety of styles, colors and materials that they are the perfect gift for almost anyone on your list. Whether made with fine alpaca or from recycled t-shirts and sweaters, our winter wares will keep your loved ones warm all winter long and keep you squarely at the top of everyone's "Nice" list.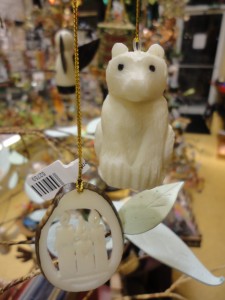 Tagua Nut Ornaments from Pro Pueblo
Carved from the rock hard pit of the tagua nut, also know as the "Ivory Fruit," these beautiful nature-inspired holiday ornaments are a breath-takingly beautiful addition to any Christmas tree. An array of animals and angels are available so that you can pick the perfect one for that special person this Christmas.
Conscious Corner Gift Cards
Available in any denomination, Conscious Corner Gift Cards are the perfect stocking stuffer for even the Eco-friendliest of us all. Good for use at both Roots Market locations, Great Sage restaurant, Bark! and of course here at Nest, the happy recipient of this gift card will be thanking you well into 2014 as they shop their way to organic bliss here at the Conscious Corner.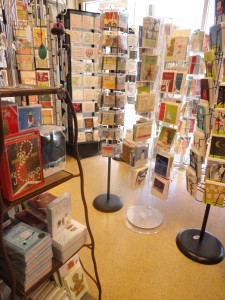 …And don't forget about the holiday greeting cards
Worth far more than the price you will pay for them, a great holiday card can make anyone's holiday feel merry and bright. Sold individually and in packs, Nest has a great selection of holiday cards. Perfectly personal and always heart-warming, a card from a loved one is the sometimes the best gift you can give this time of year.