It's a new year and it's once again time to make some positive changes not just in ourselves but in the world as a whole. It's always easy to start thinking about losing weight or giving up a bad habit but it's infinitely more difficult to actually get it done! Here at Nest, we are all about self improvement and assisting people to make better decisions in the way we live and interact. This year we want to help you be a better, happier, healthier you so that you are free to help improve the lives of others. Here are few quick and easy ways we can help you to do just that…
New Year's Resolution #2: BE MORE HEALTHY!
There are always tons of great products and resources to help improve your overall health here at the Nest, some are more traditional, others are a little more unique, but the one thing they have in common is better health, be it physical, emotional or spiritual health. Today we are going to focus on the physical health side of things. Whether it's replacing items in your kitchen with safer alternatives made from clean materials, or starting your little ones off on a good foot by removing toys and kids' stuff that contain potentially harmful materials, you can make strides to give everyone in the home a happier and healthier start to the new year.
That's just one of the many ways we're helping you stay green this year. What are your plans? How will you be a better you? How will you make the world a better place? Comment below and let us know and we will see you for New Year's resolution #3: BE MORE POSITIVE!
It's summer here at Nest, which means it's time once again to share our wonderful collection of BPA free popsicle molds from Tovolo!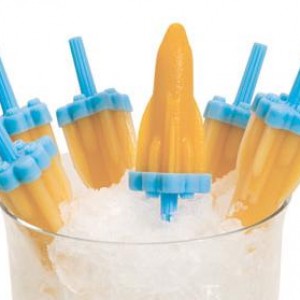 Available in tons of fun shapes, sizes and colors, these pop molds are made of 100% BPA free plastics which makes them not only fun for the whole family, but safe for the whole family as well!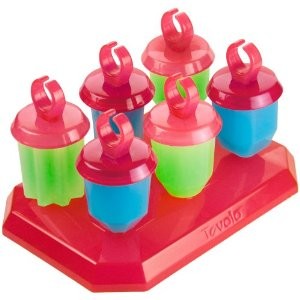 All of our favorite shapes are back; rockets, star pops, groovy molds, bug pops and the new and totally adorable Jewel-pops which turn your desert into a ring! You'll love them so much, you might just ask them to marry you!
Supplies are limited so don't miss out on one of our FAVORITE summer traditions.
And Nest has an AMAZING summer selection of accompanying Pop-recipe books, smoothie books, and delicious juice books (which freeze so very well).
It's going to be a delicious summer here at Nest!