Green Toys for Warm Weather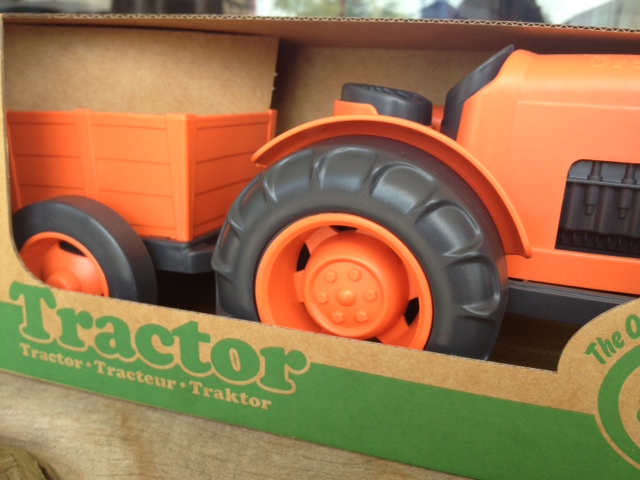 Our friends at Green Toys have released a few new toys for this summer!
A bright orange tractor with accompanying cart and a marvelous ferry boat with two small cars.
As always, these Green Toys are made in the USA from curbside recycled milk jugs.
There's also a new rocketship, but it sold out too quickly for us to take its picture… more of those on the way soon!