Bangs Shoes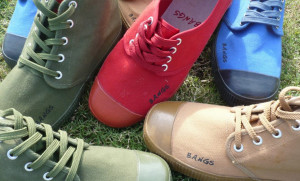 "Give a man a fish and he'll eat for a day, teach a man to fish and you will feed him for a lifetime."    That idea is at the very center of the Bangs business model… but what does any of it have to do with shoes?
It's simple: these shoes are all about charity. "Bang" is the Chinese word for "help" and each of Bangs beautiful (and completely vegan) styles of canvas and vulcanized rubber sneakers is associated with a specific charitable operation that is hard at work making the world a better place. 20% of all Bangs' net proceeds go directly to whichever cause the shoe you purchase was inspired by. Great international organizations like CHOICE Humanitarian, a nonprofit that helps underprivileged and struggling communities become self-reliant, and stateside charities like the Springboard Collaborative which helps high-risk students continue their education in the summer months, improving their grades and scholastic achievements overall.
And Bangs Shoes aren't just a great way to give back, they are really great shoes too (and very affordable). Relaxed, comfortable and ready to take you from one season to the next, these sneakers will turn heads and make you feel great while you do it. You can change the world…. one step at a time.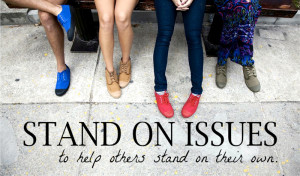 So what do you think? Does the idea of giving back a portion of their proceeds make you more interested in trying new brands? Or do you usually stick to form and function when it comes to footwear? Comment below or find us on Facebook via the link provided at the bottom of the page. We'd love to hear from you.