SSD Jewelry by Melissa Lowey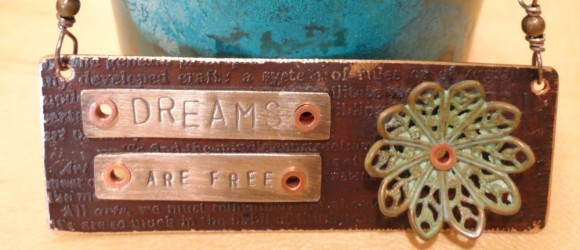 For more than a decade, Melissa Lowey has taken the idea of trying new things and experimenting with jewelry to its fullest extent.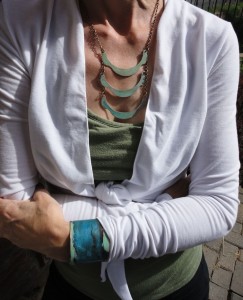 Specializing in metalwork, etching, stamping and a diverse range of colors created with homemade patinas, each piece Melissa creates feels special, carefully crafted, powerful and brimming with interest.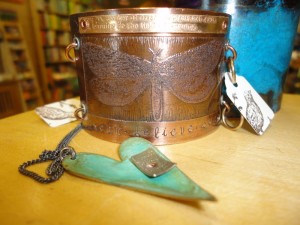 With "reduce, reuse, recycle" as her mantra, Melissa has blazed a fashion-forward trail in the world of up-cycled and Earth-friendly jewelry.
Utilizing re-purposed and recycled materials along with eco-friendly patinas, Melissa's creations strive to leave as small an environmental footprint as possible while the beauty and the effectiveness of her designs remain ever-lasting.