Volcanic Rock Statuary from Bali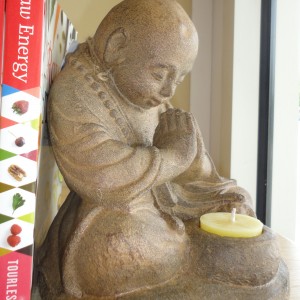 New at Nest, brought to you Fair Trade from Bali are these enchanting new igneous rock statues from Kheops International.
These wonderful pieces make a lovely addition to any home and can help bring some peace and tranquility to your office.
Shiva, Buddha, praying monks and more appear in the form of candle holders, incense holders, large and small, and in several beautiful finishes.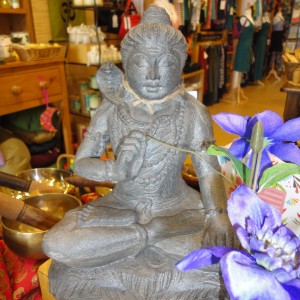 Mysterious and beautiful, these items are the perfect gift that any recipient will cherish for years to come.
Igneous rock is a great alternative to wood and metal statuary; weather resistant for pieces that want to live outside and uniquely beautiful in texture, color and the amount of detail that can be used in each design.
And being fair trade, you can rest assured that the money spent was allocated responsibly and fairly, which makes these a great gift for the entire planet. We love them.