Nest's Gift Giving Guide 2013: Wedding Season Edition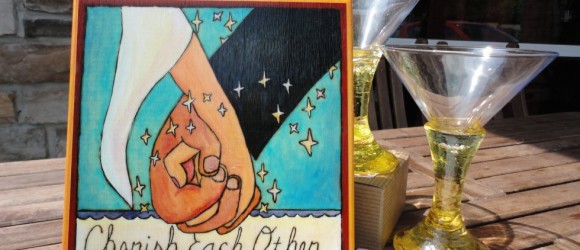 With the 2013 summer wedding season already in full swish, we here at Nest have noticed that many of our patrons are having a hard time trying to find that perfect wedding gift without losing too much sleep or spending a small fortune. No one wants to show up to a wedding empty-handed and giving cash is far too impersonal for family or dear friends on their special day, so we have compiled a few simple rules in this easy to follow gift-giving guide aimed at you, the lucky wedding patron. Don't sweat trying to find the perfect kitchen gadget or kill yourself looking for a crystal decanter they'll never use: put your heart and soul into finding a few lovely things that work well together, work with the couple's new life together, and work within your budget.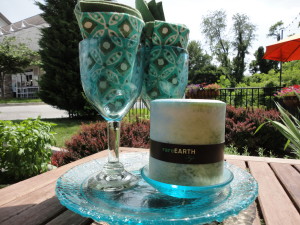 The first step: Keep it simple!
Something as easy to procure as a pair of fun martini glasses, two lovely wine goblets or a duo of interesting champagne flutes can be all it takes to show the couple that you care. Paired with a thoughtful little something for the home like a piece of art, decorative serving piece or framed photo of the lovebirds, this simple and inexpensive take on wedding gift-giving can make a bigger impact and leave a longer lasting memory than that obligatory silver candlestick or gift card.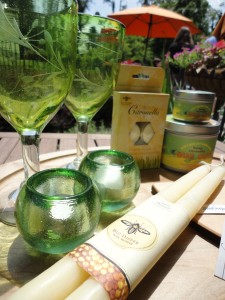 Step Number Two: Show them that you know them!
Keeping to a theme that really rocks the loving couples' two-person boat is a great way to show them how well you really know them.  Start with basic, easy-to-interpret ideas like "this couple loves to travel" or "they entertain a lot" and build from there. Use scents, things for the home, and services to round out a tailor-made gift package that will show them you care.  Massages and stress-reducing smells for the couple who burns the midnight oils or a few months of maid service and crisp, clean, calming fragrances for the partners who just can't seem to find the time: they'll all breathe a sigh of relief when they realize how much you really get them.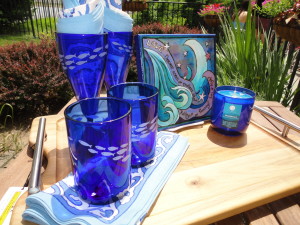 Thirdly: Tie it all together!
With a little attention to detail and some clever gift wrapping, you can make a few small gifts seem planned out and perfect together- just like the couple getting married. Use color or style as an overall theme to tie things together and make them seem like they were meant to be together. Something as simple as a few lovely candles and a little something decorative for the home in the same strong color or style can read as an impressive single gift with tons of wow factor far greater than the sum of its parts.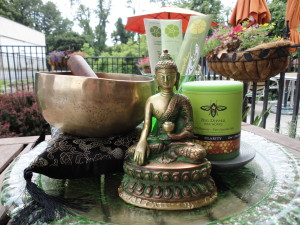 Finally: Show them how much you care!
Whether it's with a thoughtful sentiment written into a card or some personalized gift wrapping, show the couple you love how much you really care by putting a little effort, thought and heart into whatever gift you may be giving.  Use the couple's new initials as a monogram on wrapping paper or use a favorite photo of them in place of a card. Show them you took that extra step and any gift; be it big or small, simple or extravagant will touch their hearts. Love is the best gift you can give this wedding season and it's all anyone really wants any way.