Spring Fever
Happy Spring Equinox!
Daylight is increasing, daffodils and crocuses are sprouting, trees are budding, birds are singing a new song, and even little insects are coming out. It seems we're all eagerly awaiting warmer temperatures! We've enjoyed the snowy, cozy, windy days, and now Spring has arrived. Pretty soon we'll be able to start planting!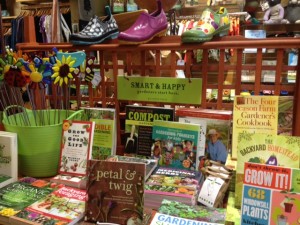 Currently at Nest we have a beautiful potting bench display featuring new and exciting gardening books, colorful garden stakes, locally-made seed bombs, and gardening shoes! 
Amongst the many books on display, I am particularly enchanted by this one on the subject of creating your own herbal beauty recipes: Organic Body Care Recipes – 175 Homemade Herbal Formulas for Glowing Skin and A Vibrant Self  by Stephanie Tourles.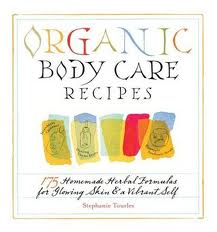 Flipping through the pages of this lovely book evokes a feeling of holding a wealth of information – a myriad of secret recipes and potions, a feeling of lost knowledge. It's a veritable treasure trove of Herbal concoctions and their versatile applications just waiting to be discovered, created, enjoyed. I simply love the idea of growing your own herbs and working with their properties to creating your own face creams, toners, herbal teas, aromatherapy, and more. Knowing exactly what you put on your skin and it's origin is so gratifying. Excellent for DIYers.
Two additional books that are along the same lines are Rosemary Gladstar's Medicinal Herbs: A Beginner's Guide and Hands on Healing Remedies, also by Stephanie Tourles.
Whether you're a gardener, a cook, an artist… what is your inspiration this Spring?
And for you fashion bugs out there, our clothing selection is looking particularly colorful these days! We're very excited about Nau's structures, Lole's colors, Yala's silky fabrics…
See you soon, and Happy Spring!