Terra Essentials Scents Candles
New at Nest this season, products from the amazing Terra Essential Scents Company. Each hand-poured candle is made with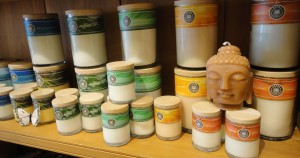 GMO-free soy and essential oils and is 100% dermatological grade wax that can be used as lotion once it's been melted.
Not just scented, these candles are tailored to specific intentions like "House Warming," "New Beginnings," and "Healing," making them the perfect gift for any occasion.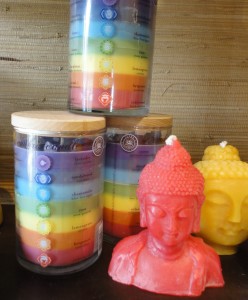 And even more than just being good for the home, these candles are great for the soul. Each candle contains a reiki charged stone specifically attuned to the intention the candle is supposed to support.
The Chakra candle contains seven different stones and uses seven layers of wax each imbued with its unique scent, unique color and own perfectly paired charged stone.
An amazing local company and an incredible value, Terra Essential Scents Candles are one of our favorite new things of 2014.
Come in and see for yourself!